Need to write a paper on a controversial topic? Check out the database, eLibrary Curriculum's controversial issues or environmental issues resources. *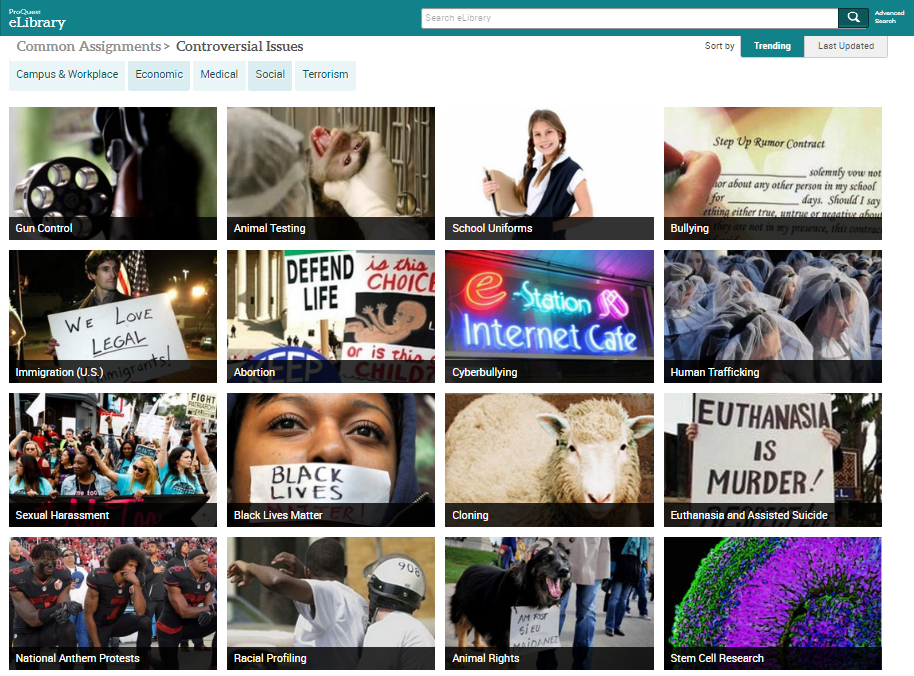 Find additional materials in CQResearcher, Issues & Controversies, Points of View, NewBank (below Suggested Topics, see Social Issues link), and the library's book series Opposing viewpoints.
* Please note: to access databases off campus, you will need to enter your username and password.
Contributed by Librarian, Maureen Mitchell