Earth Day will be celebrated around the world April 22. Join in the celebration by visiting the library and checking out one of our many books or videos on the topic. Here is an online video to get started, Planet Earth: Seven Ways to Help Save the Planet, found in the database, Films on Demand. *
Additionally, Green Planet Films and The Green Interview films have many titles that may be of interest.
Enjoy Earth Day festivities with the Biology Club on April 20th at 11:00 am in the Pecan Campus Courtyard.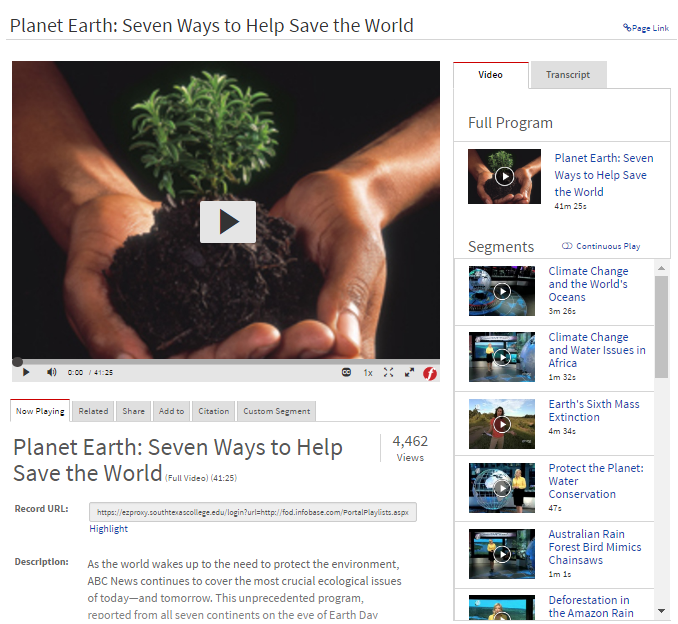 * Please note:  If you are off campus, you will need to enter your JagNet username and password to access library databases.
Contributed by Librarian, Maureen Mitchell