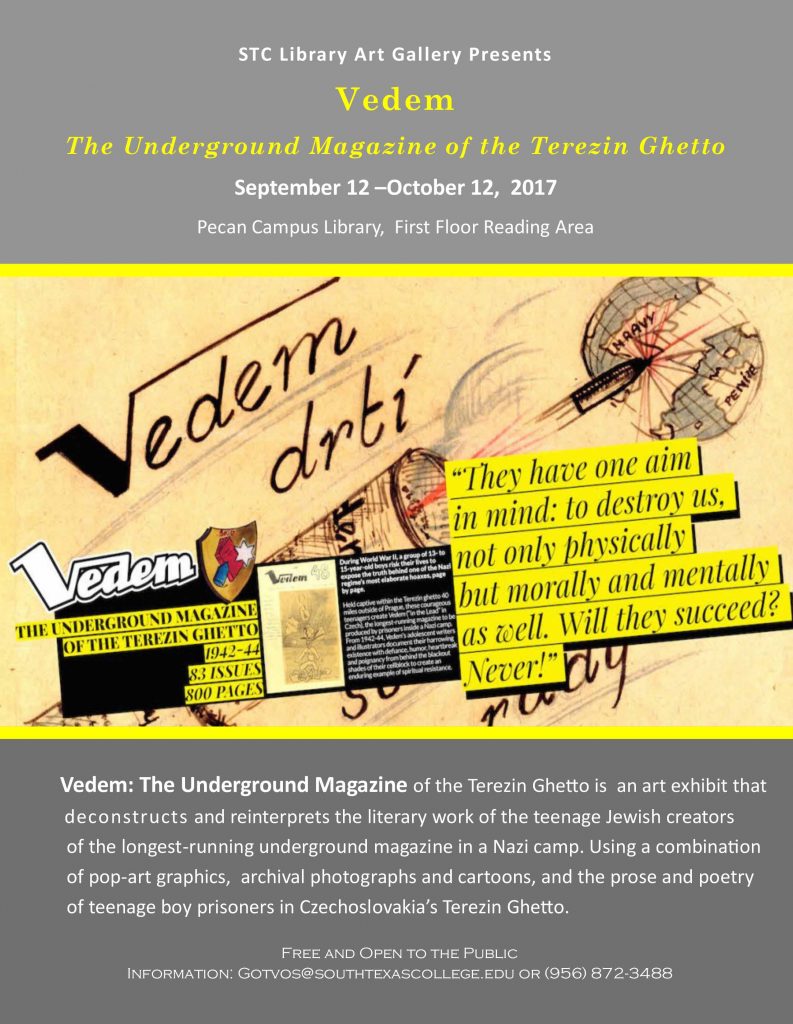 South Texas College's Pecan Campus Library presents "Vedem: The Underground Magazine of the Terezin Ghetto," an exhibition on loan from Texas Holocaust and Genocide Commission. The exhibit will be on view September 12 through October 12, 2017 at the Pecan Library. Admission is free and open to the public.
"Vedem was written, edited and illustrated entirely by the 40 Jewish boy prisoners whose ages ranged from 13 to 15 years old. Vedem's writers defied the Nazi Regime's practice of iron-clad censorship, which forbade free press," said Vedem exhibit creators. "The writers braved hunger, exhaustion, forced labor and homesickness. They would regularly risk their lives by sneaking into forbidden places in the ghetto in order to write their articles."
To learn more about the exhibit, created by Rina King, Danny King, and Michael Murphy, and organized by "The Vedem Underground Project," visit www.vedemunderground.com. The exhibit, Vedem, is brought to this venue by the Texas Holocaust and Genocide Commission, to learn more about the commission visit www.thgc.texas.gov.
For more information at South Texas College, contact Gina Otvos at (956) 872-3488 or gotvos@southtexascollege.edu or visit https://library.southtexascollege.edu.