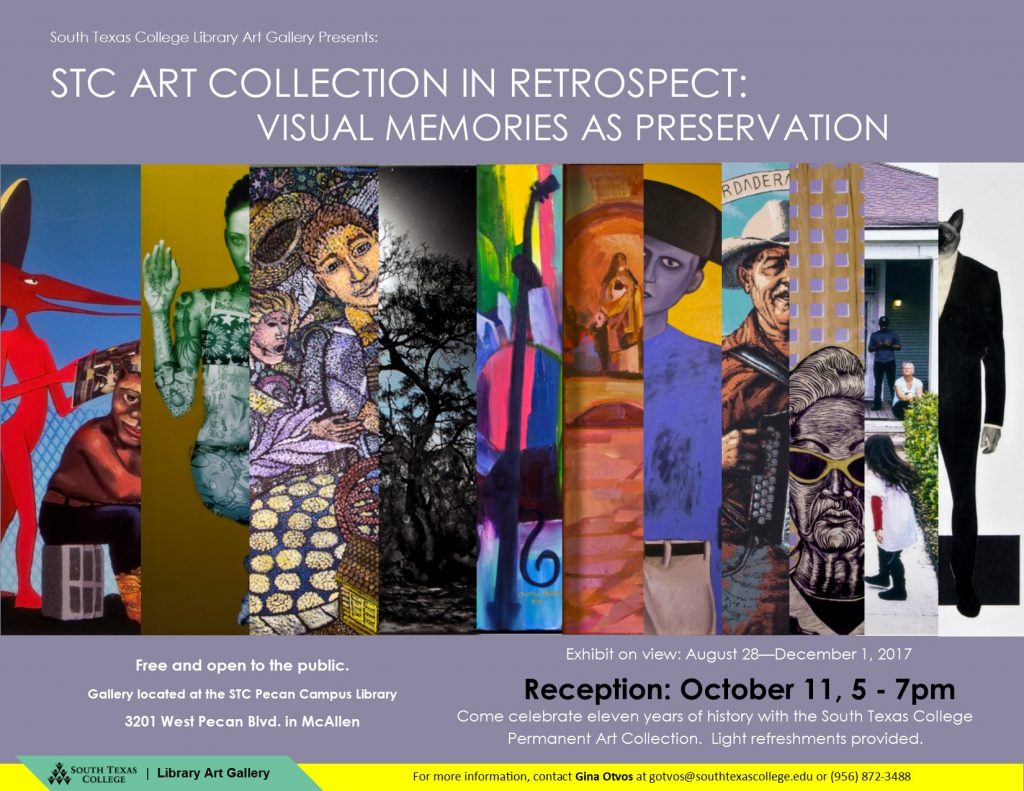 South Texas College remembers its history with a retrospective art exhibit
South Texas College's Pecan Campus Library presents "STC Art Collection in Retrospect: Visual Memories as Preservation" an exhibit featuring seventy-one works of art displayed in chronological order by the date the pieces were acquired, 2006-2017. The exhibit opens Monday, August 28, and will run through December 1, 2017. On October 11, from 5 to 7 p.m., there will be a reception to celebrate the history and numerous art donations to the college at the Pecan Campus Library located at 3201 W. Pecan Blvd. in McAllen. Admission is free and open to the public.
The South Texas College Library Collection began in 2006 and consists of works of art donated by visiting artists. The collection consists of many artistic mediums including painting, photography, ceramics, and sculpture.
This exhibit, like the collection, starts with the first piece ever donated "Temporal Form no. 10" by Ansen Seale and ends with the most recent donation "Peaceful Easy Feeling" by Carl Vestweber. These pieces each represent an exhibit that took place at the STC Library Art Gallery. In collecting them, the Library Art Gallery has accepted the responsibility and honor to preserve the art for future students and community to experience and find inspiration from. This exhibit allows us to see where we started and how the past eleven years have led us to where we are today.
STC's Library Art Gallery exhibits regional, national and international artwork, explores new visions and theories of creativity, and introduces innovative artistic expressions to the South Texas region.
For more information, contact Gina Otvos at (956) 872-3488 or via email at gotvos@southtexascollege.edu, or visit https://library.southtexascollege.edu/lag