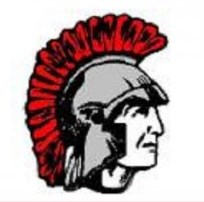 South Texas College exhibits artwork by Roma High School students
South Texas College's Starr County Campus Library Art Gallery partners with Roma High School to present its annual Roma High School Art Exhibition from June 5 to August 10, 2017. The display features works of art by students of Roma High School.
The exhibit will be on display at STC's Starr County Campus Library (Bldg. F), located at 142 FM 3167 in Rio Grande City. Admission is free and open to the public.
"Every year submissions are always different from the last, reinforcing Roma's reputation as an incubator for highly inventive art students," said Gina Otvos, South Texas College Library Art Gallery Associate. "We're excited to see this collaboration with Roma High School continue into its ninth year."
The exhibit features mixed media artwork by Roma High School students of all grade levels.
STC's Library Art Gallery exhibits regional, national and international artwork, explores new visions and theories of creativity, and introduces innovative artistic expressions to the South Texas region.
For more information, contact Terri Rosalez at mtrosalez@southtexascollege.edu or
(956) 488-5822. For a complete listing of events visit: https://library.southtexascollege.edu/lag.