To help make finals a little easier, the South Texas College Libraries and Centers for Learning Excellence (Tutoring) will be offering FREE coffee and popcorn during Finals Week!
Throughout the week the Pecan and Starr Campus libraries, and the CLEs, will be brewing fresh pots of coffee. The Mid-Valley, Nursing & Allied Health, and Technology Campus libraries will be popping fresh popcorn each day. See the flyers below for more information.
Good luck during Finals!
Pecan Campus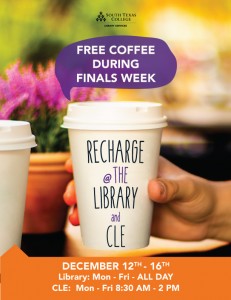 Mid-Valley Campus
Nursing & Allied Health Campus
Technology Campus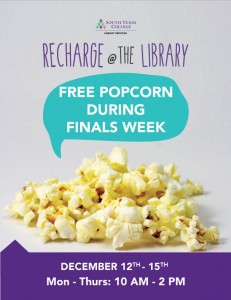 Starr Campus